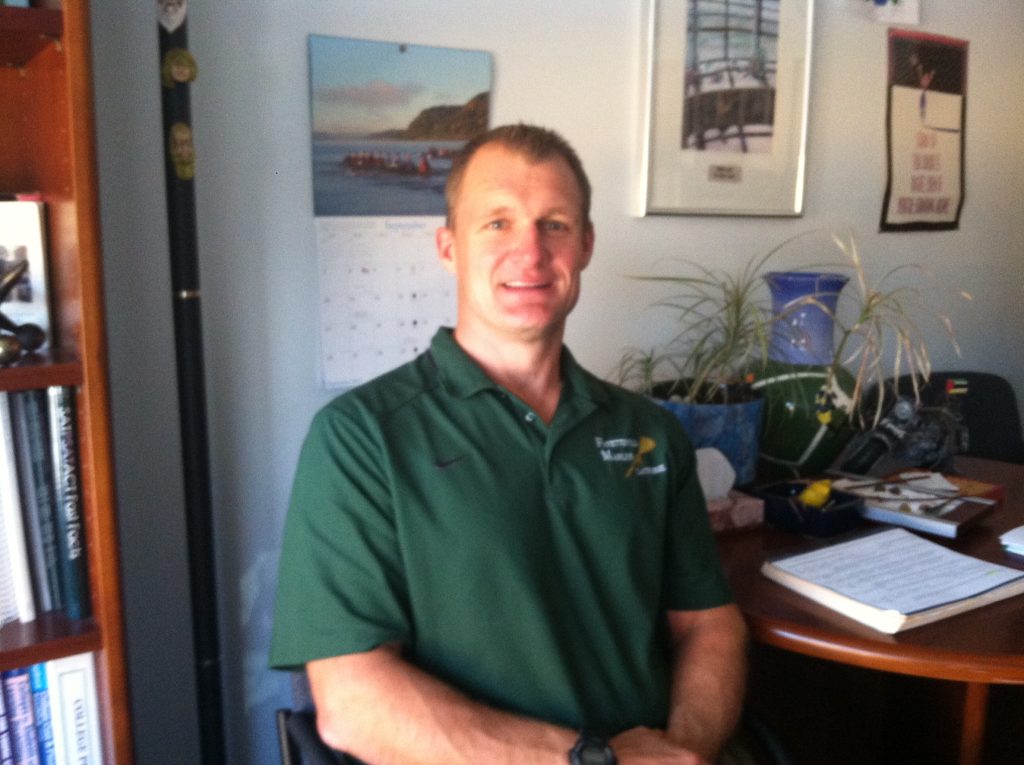 On July 13, 2017, it was announced that the Fayetteville-Manlius boys' lacrosse program will now be in the hands of Doug Madden.
Madden, who is following Tom Hall and Chris Kenneally as just the third head coach in the history of F-M boys' lacrosse, has been a Hornet for the majority of his life. He played for the green and white, graduated from there in 1990, and has spent the past 17 years as a guidance counselor at the high school and the junior varsity coach.
The 45-year-old is entering his 24th the year coaching. Besides coaching F-M's junior varsity team, Madden was the head assistant at Butler University for three years, was the varsity assistant at Saratoga Springs High School for two years, and coached at the College of Wooster in Ohio for a year.
He was a Division I player himself. After graduating from F-M, Madden went on to play for Hall of Fame coach David Urick at Georgetown University, where he was a captain his junior and senior years.
Madden will be assisted by Eric Wood, who was the freshman coach prior to Kenneally's resignation, and Brian Concannon, who assisted Madden at the junior varsity level.
Wood and Concannon both have the trust of Madden. "Coach Concannon and Coach Wood are great guys and are positive role models for our students," said Madden, "they are true gentleman and enjoy teaching … I am super excited to have those two great coaches on the sidelines with me."
Madden said that there won't be any major changes to the program because "F-M lacrosse works." He said, "we (the coaches) want to play fast at both ends of the field. We want to play hard, focused, intense lacrosse, and we want to play as an unified team — winning and losing as a team."
The former Hoya said that Urick taught him some valuable lessons about coaching. "I am not a big screamer during games because my college coach was not," Madden said, "he did not want us to play with any fear of failure."
He elaborated on that when he was considering what defines a "successful season." Winning was not mentioned when he described a successful team.
Madden said that his teams will be successful when they make strides and play "good lacrosse." He says that he also wants his players to simply have fun playing the game while learning "life-long lessons that will serve them well in the future." He added that he hopes that "the experience of the season was a positive experience for the boys."
Over his first few years as the varsity coach, Madden will be working with players who he has coached in the past. He acknowledged that he looks forward to coaching some of the guys for a second time.
"We have had great teams over the years at the JV level and the guys have always responded well to our coaching. The boys buy into our coaching style and work hard everyday in practice, so we are looking forward to working with these boys again," said Madden.
But he believes that it is extremely important that the players enjoy being around each other. He said, "the team has to be unified in order to have success at the higher levels. Lacrosse is a team sport and will require commitment from the entire team."
Outside of contributing to the F-M community, Madden says that he has "lots of outside interests," including, spending time with his wife and three children, coaching his kids' youth teams, and skiing and snowboarding.
Madden's focus on family should help as he tries to create a positive atmosphere in his first few seasons as F-M's varsity coach.