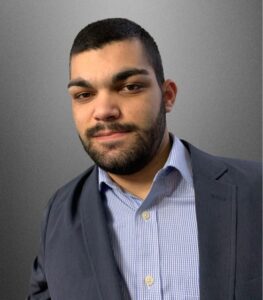 Giuseppe Franco "Joey" Pagano, MS
Journalist, Columnist, and Writer 
Giuseppe Franco "Joey" Pagano, MS
Giuseppe Franco "Joey" Pagano is a Central New York-based writer with a diverse body of work, ranging from state government to higher education to journalism. He is currently a research assistant at the Burton Blatt Institute, Syracuse University's disability law and research center, contributing at a variety of capacities, pursuing a career in disability policy. With a bachelor's degree from Syracuse's S.I. Newhouse School of Public Communications and a master's degree from Syracuse's School of Education, he has written articles about disability issues, sports and other topics published on Syracuse.com/The Post-Standard, Yahoo and other publications as has dug into the world of disability policy.
At BBI, he works across an array of federally-funded projects and partnerships aimed at improving policies that impact people with disabilities. Since joining in October 2022, he has worked across numerous initiatives, including the Southeast ADA Center, the Disability Inclusive Employment Policy Rehabilitation Research and Training Center, and other national and international projects in collaboration with other institutions. He edits written materials, manages social media accounts, and contributes to research and policy briefs and academic articles on competitive integrated employment, the value of telework for people with disabilities, disability law, and more.
As a legislative correspondent in the New York State Senate, for Senator John W. Mannion, he wrote proclamations and other awards, conducted research tasks, and helped manage the Senator's official website. He was an intern during the Spring 2022 semester, the final semester of his master's program, before accepting an expanded role at the conclusion of the internship. Prior to that, he was a student marketing assistant with Syracuse's Center on Disability and Inclusion, writing news articles, designing social media posts, and developing an annual report. He has occasionally worked with the Center on a freelance basis since. 
Since finishing school, he has only grown more passionate about utilizing his skills, expertise, and personal experiences as a person with cerebral palsy to address the obstacles people with disabilities and other marginalized communities face throughout the United States and beyond. He seeks to help others realize the importance of not only individuals with disabilities but also investing in them in ways that match their skills and their interests. Overall, he envisions a future where people with disabilities have opportunities to be full members of society and strives help bridge gaps between policy discussions and lived experience through collaboration, conversation, and cooperation.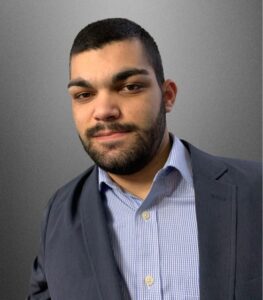 Giuseppe "Joey" Pagano, MS
Giuseppe "Joey" Pagano, MS
My name is Giuseppe "Joey" Pagano, and I am a journalist, columnist, and writer. I recently obtained my masters degree in Cultural Foundations of Education and certificate of advanced study in Disability Studies from Syracuse University's School of Education. I graduated from Syracuse's S.I. Newhouse School of Public Communications in May 2021, one year early, and am pursuing a career in journalism and politics. Currently a research assistant at SU's Burton Blatt Institute and a legislative correspondent in the office of New York State Senator John W. Mannion, I am seeking freelance opportunities. Since graduating, I have been a guest columnist for Syracuse.com/The Post Standard, writing columns on a variety of topics. I have also written for Yahoo Life and contributed to work at Syracuse University's Center on Disability and Inclusion.
During my time at Newhouse, I wrote for The Daily Orange, covering race and gender, esports, and the arts. I polished my reporting and storytelling skills as I wrote for the Eagle Bulletin, highlighting local athletes and coaches. I wrote two stories about local product Ashley Twichell making the Olympics as a swimmer for Team USA for the first time, one when she originally qualified and another as she kept herself prepared after the Games were delayed over the COVID-19 pandemic. But it was my final year at Newhouse when I discovered my passion for productive opinion writing.
In the Fall 2020 semester, I utilized my personal experiences to delve into the disability beat. I wrote a 2,500-word story about the exclusion of students with disabilities on college campuses, pinned to a review of Syracuse's disability services. Throughout the two-month reporting process, I accumulated material for other stories, including my personal essay and a reported feature about the struggles deaf college students faced in the opening days of the COVID-19 pandemic.
The pieces sparked the column I maintained for The NewsHouse, a campus publication, in the Spring 2021 semester. Named "The Wheelchair Quarterback," and informed by personal experience, the column covered autism acceptance, disability representation in Hollywood, and more. The column itself and its individual pieces have won multiple awards for column and opinion writing, including first place finishes in the Society of Professionals Journalists' Mark of Excellence regional competition and the Associated Collegiate Press Clips & Clicks contest.
My journalism professors have praised my "scorched earth" approach to my work, whether writing or otherwise. As I progress, I hope to diversify my writing and overall work and to develop relationships. In January, I wrote a piece for Yahoo Life, where I interviewed two sources about the #MyDisabledLifeIsWorthy trend on Twitter. More recently, I wrote a column about the MLB lockout for Syracuse.com, where I discussed my love for baseball. As I decide what my next step is, I remain open to freelance writing opportunities surrounding any subject.